Major Expansion of Surging Seas Launched
October 23, 2013
We're proud to announce the launch of our interactive data toolkit, the Surging Seas Risk Finder. It incorporates the latest, high-resolution, high-accuracy lidar elevation data supplied by NOAA and assesses exposure of over 100 infrastructure and other elements — from airports to road miles, from schools to hospitals to wastewater treatment plants — in order to allow users to explore vulnerability from zip code through city, county and state levels. It provides the ability to compare risk across areas, as well as the ability to analyze the likelihood of coastal flood and sea level threats occurring in the future by decade.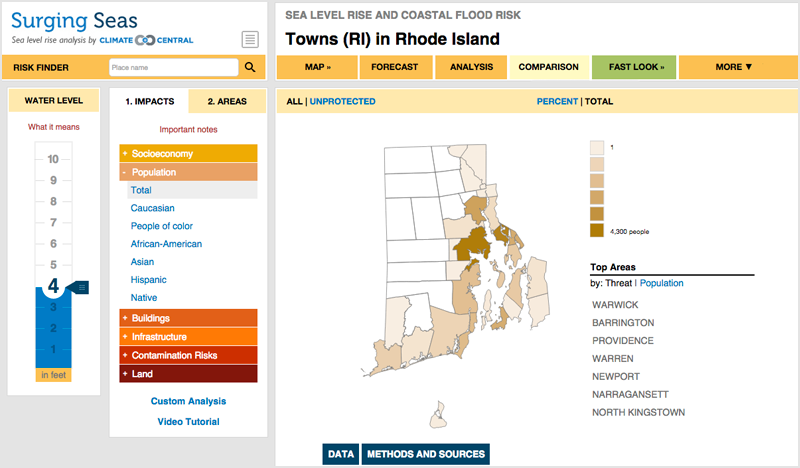 Currently available for:
Alabama | California | Connecticut | Delware | Florida | Georgia | Louisiana | Maine | Maryland | Massachusetts | Mississippi | New Hampshire | New Jersey | New York | North Carolina | Oregon | Rhode Island | South Carolina Texas | Virginia | Washington | Washington, D.C.
Extras: Video Tutorial & Help