Custom Analysis
Climate Central now provides custom analysis on coastal flooding and sea level rise risk, tailored to the specific needs of communities and companies across the United States and globally, and always grounded in peer-reviewed science.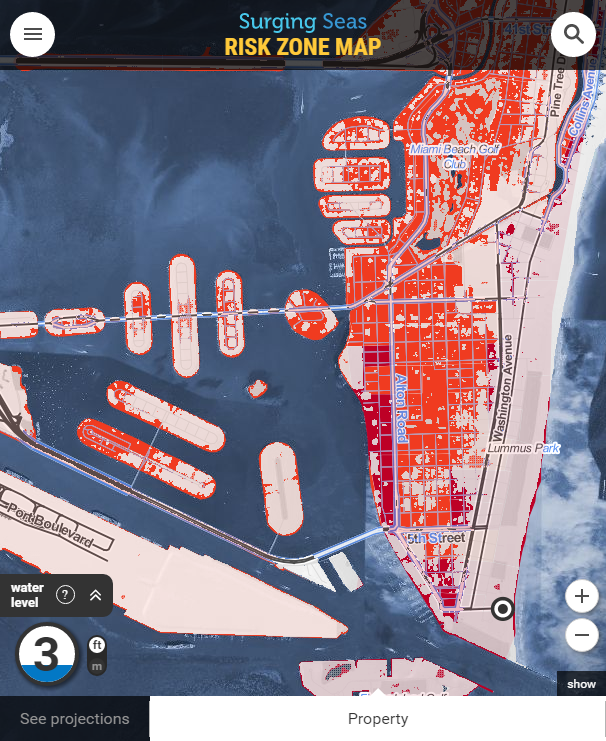 Who do we work with?
If you are a municipal, county, state or government agency, we can identify how your key infrastructure or populations could be affected by current or future inundation. If you are a corporation, we can quantify the threat to your global branches, facilities, supply chain or other points of concern. If you are a consultant, we can contribute our specific expertise as part of a wide range of projects for your clients.
How do we do it?
Surging Seas Risk Finder analyzes diverse assets from multiple large federal datasets, compiling millions of results and building upon the research and algorithms we have developed and refined since 2010. Our custom work leverages the same efficient and powerful methods to analyze the data and scenarios that you need for your planning.
What do we offer?
We can assess asset exposure for numerous scenarios and models

Standard water levels
Local sea and flood level projections by year
FEMA 100-year coastal floodplains augmented by sea level rise

We can assess exposure of massive numbers of assets under multiple scenarios

Point features (e.g. addresses or latitude/longitude pairs) – what is the count exposed?
Line data (e.g. roads) – what is the distance exposed?
Polygon data (e.g. areas or facility footprints) – what is the fraction exposed of each polygon?
Density data (e.g. population) – what is total exposure?

We can tabulate exposure within different jurisdictions, territories or any area that is meaningful to you.
We can provide interactive, mapped side-by-side visual comparisons of different scenarios, for internal or external communications
We are adept with very large datasets.
We can accept anonymized data to protect sensitive or proprietary information.
Contact us to learn more:
---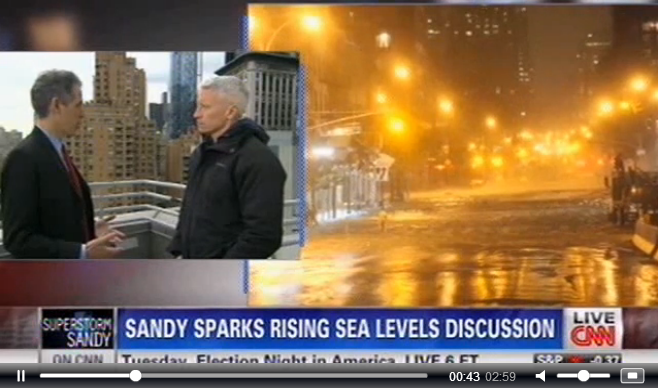 In the News
Our work has been featured in USA Today, AP, TIME, Washington Post, PBS, NPR, NBC, CBS, CNN, & local and international media.